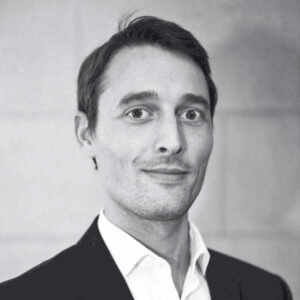 Are you present in the food industry, just like you are in the health sector for example?
For several years now, we have seen a real interest from food industry manufacturers in our solution for aerial surface bio-desinfection (ASD) We have had a strong presence in the health and pharmaceutical sectors for several years, but we noticed that most food manufacturers had not heard of us. Hence the need to present this technology to them, but above all to carry out on-site tests supplemented by analyses to prove the effectiveness of aerial disinfection. It's a winning strategy proven by the fact that big names in the sector have chosen to place their trust in us.
Our disinfectants do not leave any residue on surfaces.
What guarantees do you offer your customers?
The Nocotech concept, which we initiated in 2003 is compliant with the Afnor NF T 72 281 efficiency standard (November 2014 version) for aerial surface disinfection processes The disinfectants in our range are fully biodegradable, do not leave residues on surfaces after the treatment has been carried out, are non-allergenic, non-corrosive to surfaces (including electronic surfaces) and are environmentally friendly. Food safety is a major issue for the food industry. They need to be able to trust in the technologies they use, but also to feel assured that these technologies have been validated and are confirmed as having the disinfection standards in force.
Will the recent takeover of Sanivap have an impact on your development in the food industry?
Steam is still not very often found in the food industry, unlike in the health sector, where it has a very significant development. But it is clear that we will be stronger in addressing these markets by offering complementary solutions.
Oxy'Pharm and Sanivap have a strong R&D culture and recognised expertise. Furthermore, this synergy will also help us to win over other markets and territories. Oxy'Pharm's main presence is international, whereas Sanivap has a portfolio of national clients. We therefore want to pool together our sales networks to develop our know-how across new markets.
When the ASD moves from hospitals to factories
Aerial surface bio-disinfection (ASD) saves time, increases safety for operators and guarantees effectiveness. One of the methods still widely used nowadays to destroy germs is cleaning surfaces with alcohol and using fumigants that release a disinfectant smoke into the room. These products are very aggressive and great care must be taken when using them, but their main disadvantage is that they generate residue that must be removed very carefully. Once the contact time is completed, several hours of cleaning are then required before resuming the activity. "In a very practical sense, we have estimated the total duration of the operation at the premises of a client at 20 hours, compared to two hours (one hour of spraying and one hour of contact) with our technology," states Romain Rouleau, Managing Director of Oxy'Pharm. From an economic point of view, the difference is very significant, but the organisation of production must also be taken into account. This means that bio-desinfection can be carried out on a daily basis, and when there is a change in production, for example, we no longer need to wait until Sunday to disinfect.
The French manufacturer offers machines designed for the larger volumes of a factory or a storage room. (Oxy'Pharm)