With more than 15 years of experience, Sanivap is the current leader and the undisputed reference in the field of steam bio-cleaning.
Sanivap offers a range of highly effective and reliable products as well as user training and technical services tailored to the needs of hygiene professionals.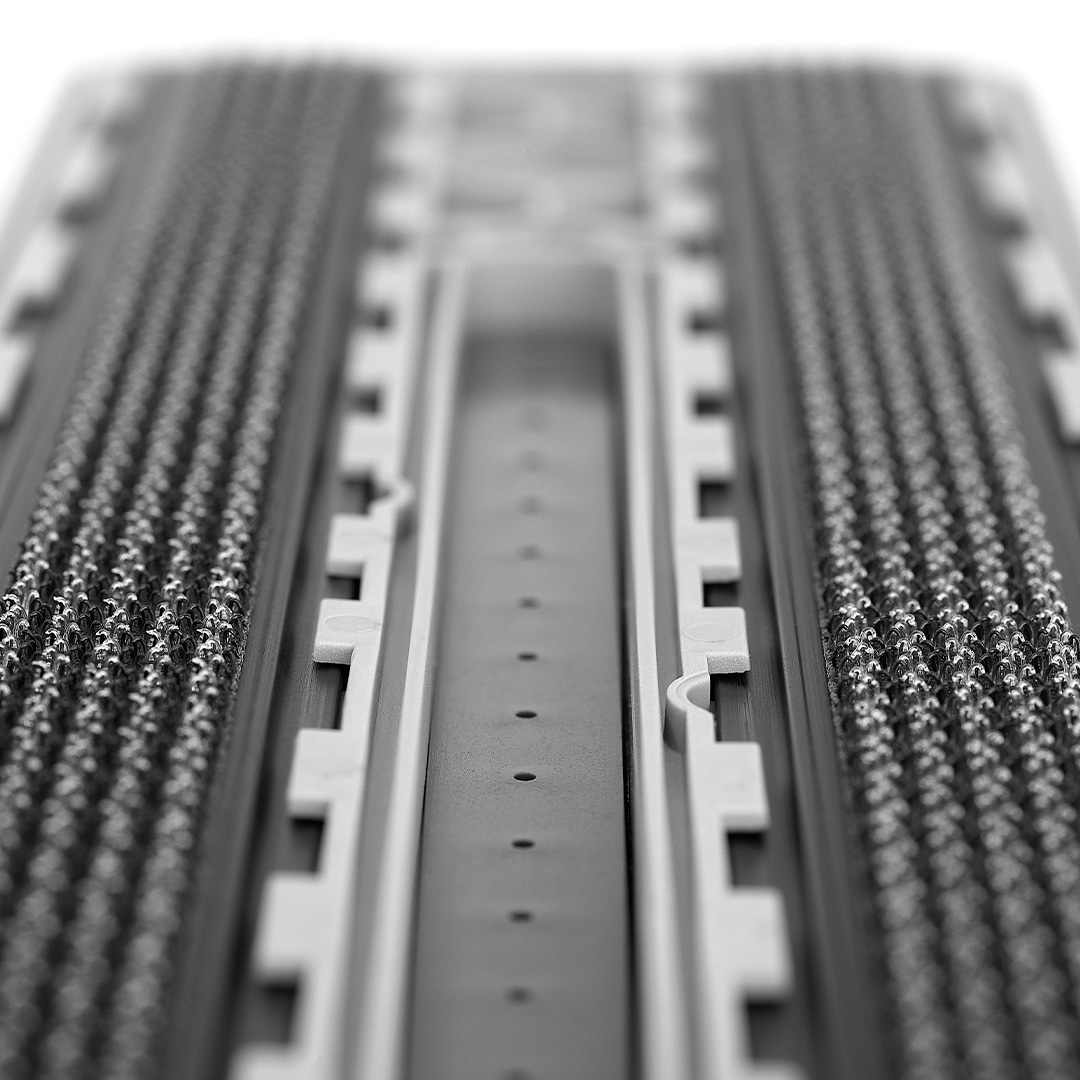 The Sanivap steam method
Sanivap devices produce high temperature steam that is effective as a detergent. elimination of dirt and biofilms, no residual chemical traces.
The high temperature (150°C) and pressure (5 bar) steam has unbeatable cleaning power. The steam, which is neutral, i.e. free of any minerals and free of any electrical conductivity, neutralises the static charges of any dust formations. The steam then acts as a gaseous substance. Its heat melts grease, releasing and removing all the dirt particles within it. It penetrates into the smallest of corners to remove dirt, making cleaning easier, more effective and longer lasting. Finally, the steam removes deposits and biofilms from surfaces.
The use of microfibres with the accessories ensures perfect removal of all dirt.
Scientifically proven effectiveness...
Tests carried out in the laboratory and in the field have demonstrated the effectiveness of the steam. The results observed revealed a total elimination of bacteria, viruses, spores and fungi on the treated surfaces.
The environmentally friendly treatment is certified by EN 72-110.
Sanivap devices are Class IIa medical devices – Notified Body GMED 0459.
The Sanivap product range
The Sanivap range offers steam generators alone or as part of kits, for better workplace ergonomics.
The kit includes a trolley and a wide range of accessories for a complete and efficient treatment for any environment.
As a Qualiopi certified training organisation for training actions, Sanivap offers two types of training for:
employees and staff in charge of hygiene and cleanliness when using our steam generators.
technical staff in charge of the maintenance and repair of our devices.
"Qualiopi certification certifies the quality of the process implemented by providers of actions contributing to skills development (PAC) who wish to access public or mutualised funds".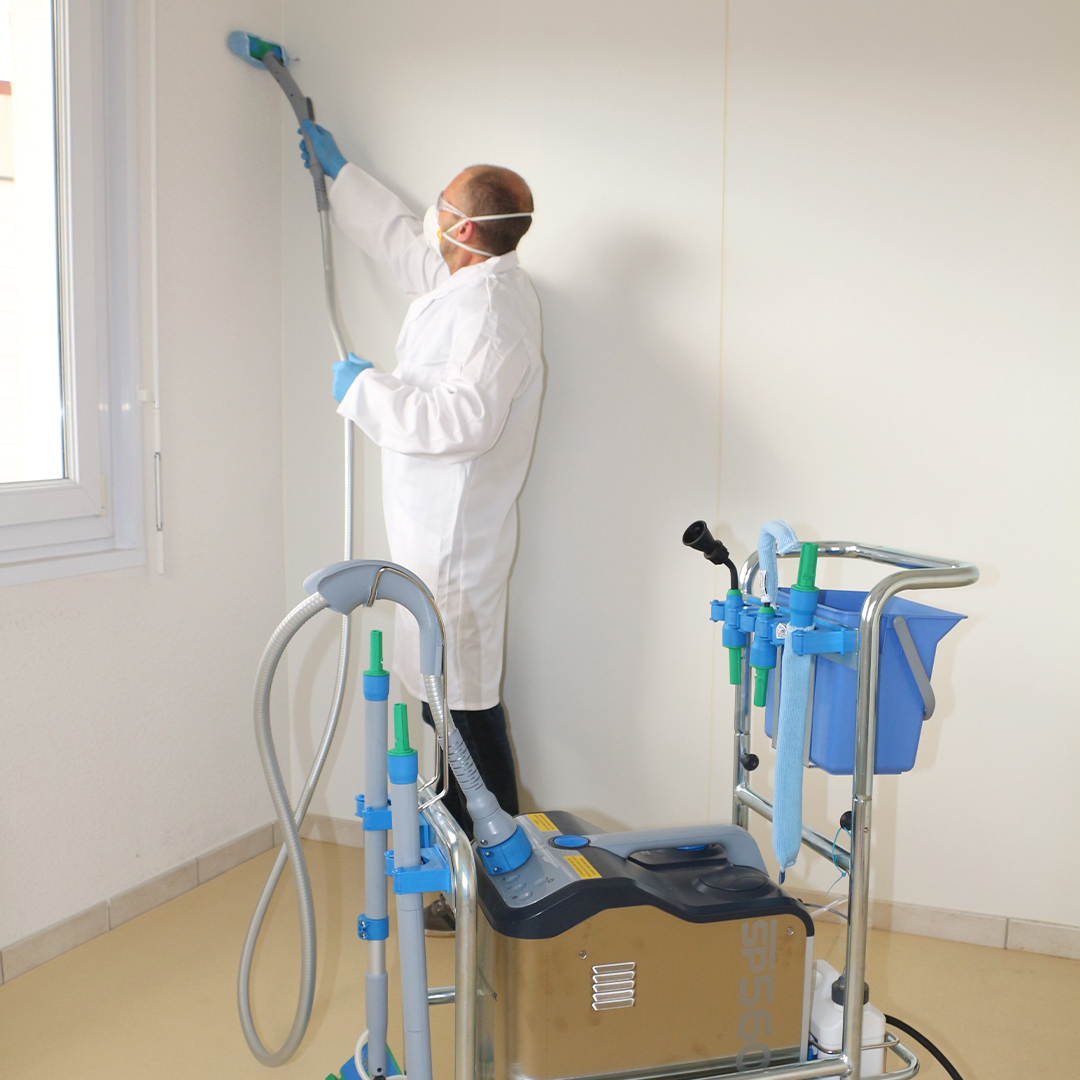 When purchasing our devices, training in the use of our devices and in good bio-cleaning practices is included and is mandatory. Additional training courses can be arranged on request, and a quote will be provided.
Our training course provides basic theory on cleanliness using practical and concrete solutions for using the complete Sanivap dry steam cleaning and disinfection solution.
If your establishment has acquired more than 8 devices or if you distribute our solutions, technical training is also mandatory.
Discover our Sanivap bio-cleaning training programme: HERE
AGEFIPH supports us by offering our training courses to people with disabilities. We adapt to your needs.
For more information, please contact us.
In this episode, Cécile Clavère, Head of Bio-Cleaning at GHT Plaine de France and Head of the LABEL Department, gives us feedback on the use of the Sanivap solution at the Gonesse Hospital.